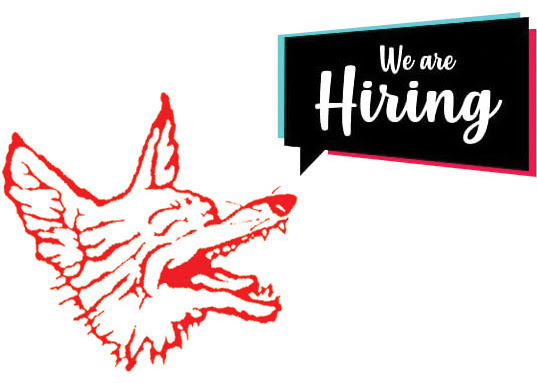 Gallery Administrator
Part Time: 18 hours per week
Hours: Wednesdays to Fridays 11:30 am – 5:30 pm with occasional meetings, events and duties outside of gallery hours.
Salary: Starting at $16.50/hour and negotiable after 3 months.
Application Deadline: Thursday, September 30, 2021
Start Date: Mid-October 2021
The Red Head Gallery was established in 1990 and is Toronto's most enduring collectively run art gallery. We are currently looking to fill the position of a part-time Gallery Administrator. The gallery administrator reports to the co-chairs of the Red Head Collective and works closely with committees to maintain operations. The successful applicant must be able to work independently with minimal supervision, and has proficient digital literacy skills.
Responsibilities include:
Oversee daily gallery operations, including updating the gallery website, digital archives, calendars, and social media channels.
Ensuring adherence to the Red Head Gallery policies and procedures.
Respond to visitor/general inquiries and social media feedback.
Assisting artists with exhibition planning and promotion.
General bookkeeping, of expenses, invoices, and sales.
Promote exhibitions, membership, and related events on social media and listing services.
Track commissions, consult and liaise with collectors and buyers, and engage with visitors.
Update press and subscriber lists and upkeep inboxes and mail.
Monitor and report on gallery activities and events.
Prepare and communicate information for the collective through a weekly member's newsletter.
Network with the community of galleries and non-profit organizations at 401 Richmond.
Facilitation of member's contracts.
Other duties as assigned by the collective
Qualifications/Skills:
Post-secondary degree in visual arts, arts administration, or equivalent.
Excellent verbal and written communication skills.
Administrative skills and experience.
Highly organized and detail oriented.
Experience working in a gallery, museum, artist-run centre, or non-profit cultural organization.
Proficient in computer applications including Microsoft Office, G-Suite, and social media publishing tools.
Excellent knowledge and a passion for contemporary arts.
Applications should include a cover letter outlining experience, interest, and relevant skills as they relate to the operations of a non-profit cultural organization, current resume, and three references.
Applications must be sent to submissions@redheadgallery.org no later than midnight on September 30, 2021.
Email: submissions@redheadgallery.org
Subject line: Application – Gallery Admin
Refer to the gallery website at www.redheadgallery.org for more information about the gallery collective.
We thank all applicants and advise that only those selected for an interview will be contacted.
401 Richmond St West Suite 115, Toronto, ON, M5V 3A8
info@redheadgallery.org | 416 504 5654 | www.redheadgallery.org
Gallery hours: Wednesday – Saturday, 12 – 5 PM
Connect with us on: Twitter | Facebook | Instagram | Vimeo | LinkedIn